5/19/15 – Top Ten Tuesday is hosted by The Broke and the Bookish. Every Tuesday they post a new Top Ten list prompt. This week's list is a freebie – post your Top Ten anything you like! 🙂
I've chose to list my 10 favorite (I should say 10 of my favorite…) childhood books. Some of these I've re-read since and loved just as much. Others I only vaguely remember the plot but get a warm, happy feeling whenever I see the cover. I know this is a Top Ten list, but these are in no particular order…
Do you have any childhood favorites you would add to this list? Let me know in the comments, and if you have a blog, why not write your own Top Ten list? Just be sure to link back to The Broke and the Bookish, and leave a link to your post in the comments here, too.
1. The Cricket in Times Square
by George Selden


This is the first book in the Chester Cricket series, but the only one I remember reading. I can't remember anything that happened, but I know I liked it!
2. A Wrinkle in Time
by Madeline L'Engle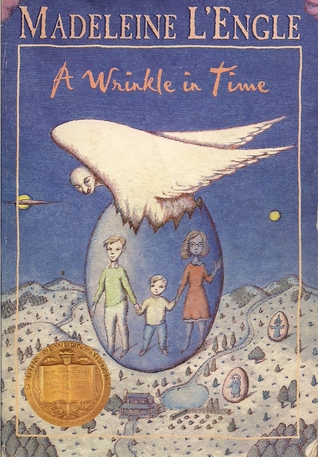 Another first book in a series, but I actually read all of these. I remember my 6th grade teacher Mrs. King reading this story aloud a little bit at a time at the end of each school day. That was always something to look forward to – listening to the teacher read us a good book.
3. The Book of Three
by Lloyd Alexander


This is book 1 of the Chronicles of Prydain. I read them all, but this was my favorite because I got to meet Taran and Gurgi for the first time. I got it at Waldenbooks in the mall, then came home and laid across my bed just to "flip through" it for a few minutes. Several hours (and a sore neck) later, I had finished and couldn't wait to get back to the store to buy book 2!
4. Mrs. Frisby and the Rats of NIMH
by Robert C. O'Brien


Another book one of my gradeschool teachers read out loud in class.
5. The Lion, the Witch, and the Wardrobe
by C.S. Lewis


Of course my copy didn't have the movie tie-in cover, but that was ok with me! I love all of the Narnia stories, but there's something especially magical about Lucy's first foray into Narnia.
6. Every Nancy Drew book ever written
by Carolyn Keene


I wanted to BE Nancy Drew!
7. Every Hardy Boys novel available
by Franklin W. Dixon


While I never actually wished to be Frank or Joe, I still wished I could have come along for the adventure.
8. The Borrowers
by Mary Norton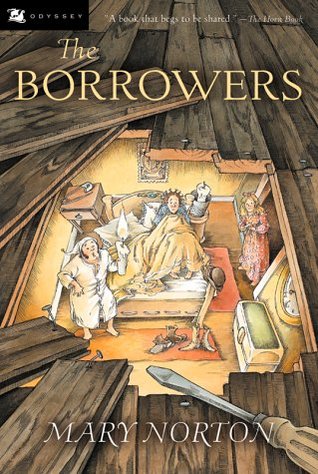 Yet another book read to my class in 4th or 5th grade. I only remember reading the first Borrowers book, but I know there are many more.
9. Island of the Blue Dolphins
by Scott O'Dell


I remember the horror I felt at Karana being left behind, and the wonder that she was able to fend for herself. This was a story that really made me stop and think, what would I be capable of, it it were me?
10. Little House on the Prairie
by Laura Ingalls Wilder


One more series that I couldn't get enough of. Now my daughter is reading them!
If you're in the mood to reminisce a little more, here is a list of the 100 Best Children's Chapterbooks of All Time, put together by childrensbookguide.com.