What Are You Reading Wednesdays is a weekly meme hosted by It's A Reading Thing. To participate, open the book you are currently reading to page 34 (or 34% in your ebook) and answer these three questions.
The Questions are:
1. What's the name of your current read?
2. Go to page 34 in your book or 34% in your eBook and share a complete sentence. (or two!)
3. Would you like to live in the world that exists within your book? Why or why not?
Now for my answers this week…
1. The Maze Runner by James Dashner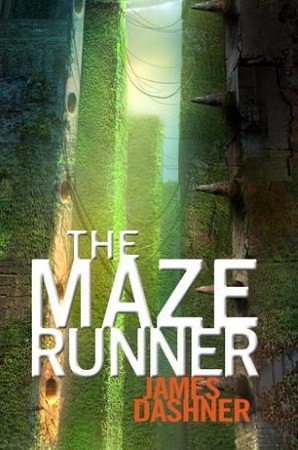 2. "Where are we going?", Thomas asked, still feeling the weight of seeing those walls close, thinking about the maze, the confusion, the fear. He told himself to stop or he'd drive himself crazy.
3. No – don't want to live there. I don't even want to visit. I'm not that far into the book yet and not sure where (or even when) "the glade" is, but I am completely sure that I would not want to end up there.
Your turn! Leave a comment to tell us what you're reading this week.