What Are You Reading Wednesdays is a weekly meme hosted by It's A Reading Thing. To participate, open the book you are currently reading to page 34 (or 34% in your ebook) and answer these three questions.
The Questions are:
1. What's the name of your current read?
2. Go to page 34 in your book or 34% in your eBook and share a complete sentence. (or two!)
3. Would you like to live in the world that exists within your book? Why or why not?
I'm going to give you double the answers this week…one book I'm reading, and the 2nd is the audiobook I'm currently listening to while commuting.
I'm Reading:
1. Rest in Peach by Susan Furlong

2. Sorry, left my book at home today without getting my quote from page 34, so here's something from another page….
"She just called her a backstabbing snob, that's all. That's not the same as threatening to stab someone".
3. I think I would like to visit Georgia, especially during peach season, but the times I've visited it's been a little too humid for me to want to live there.
I'm Listening to:
1. The Curious Incident of the Dog in the Night-time by Mark Haddon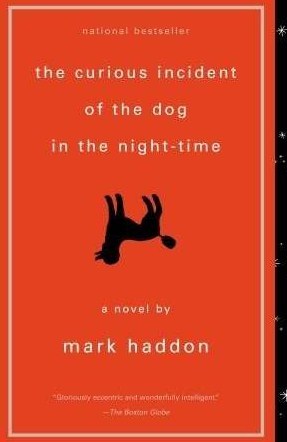 2. Again, no quote form page 34….since it's an audiobook, I'll have to give you a random quote (or three). These do a decent job of illustrating the protagonist's thought process.
Metaphors are lies.
I find people confusing.
And then I thought that I had to be like Sherlock Holmes and detach my mind at will to a remarkable degree so that I did not notice how much it was hurting inside my head.
3. This story takes place in what feels like a typical small town, but seeing it through Christopher's eyes, I'm not sure I'd want to live there. I can't even put my finger on the reason why, but the place makes me feel a little uneasy.
How about you? What are you reading (or listening to) this week?