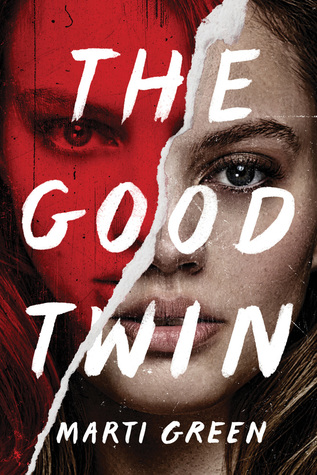 In Marti Green's twisting novel of psychological suspense, twin sisters become engaged in a dangerous deception…
Mallory Holcolm is an unfulfilled waitress and aspiring artist living in a Queens boardinghouse when she learns something astonishing about her past: she has an identical twin sister named Charly she never knew existed.
Charly is a Princeton graduate, a respected gallery owner, and an heiress married to her handsome college sweetheart, Ben. Charly got everything she ever wanted. Everything Mallory wanted, too. And now it might be easier than Mallory ever imagined. Because Ben has reasons of his own for wanting to help her.
It begins with his startling proposal. All Mallory has to do is say yes.
But as their devious plan falls into place, piece by piece, Mallory learns more about her sister and herself than she ever meant to—a discovery that comes with an unexpected twist. A chilling deception is about to become a dangerous double cross. And it's going to change the rules of Ben and Mallory's game to the very end. 
Genre: Mystery / Thriller
My Rating: **** (4 stars)
Thank you to the publicist for providing me a with a free copy of the book. This is an honest review – all opinions expressed are my own.
The Good Twin is a quick, suspenseful read that kept me trying to figure out just which twin was supposed to be the good one! The story is told in alternating points of view between Mallory and her newly discovered twin Charly. While you may think each twin is telling you the whole story as you read her chapters, that's not always entirely true.
The premise and the pacing are great. There was very little time wasted with setup at the beginning – the author just dives right into the heart of the story. I would have given the book a five-star rating except for my feeling towards the twins themselves. Neither one was particularly likable. Sometimes I felt that they acted in a way not keeping with the character of the twin that had been described to me up to that point in the story, and I really couldn't relate that well to either one. This wasn't enough to keep me from enjoying the story though, so 4 stars it is.