The Silver Witch by Paula Brackston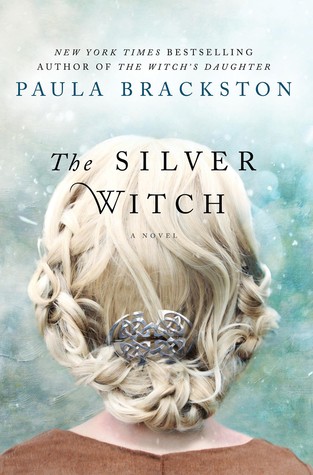 Macmillan Audio CD Audiobook
Narrated by Marisa Calin
Genre: Fiction / Fantasy
My Rating: ***** (5 of 5 stars)
I have had several Paula Brackston novels on my Goodreads Want to Read shelf for a while now, but this is the first one I got around to reading / listening to. I loved it, and I can't wait to start another one! This is also a book I'm glad I picked up the audio version of instead of trying to read it. The narrator has a beautiful Welsh accent, and thankfully knows how to pronounce the Welsh names and place-names that I would have butchered inside of my head had I read it in print.
The novel is told in both the present and in ancient Celtic times, both storylines taking place in the same locale.  In present day Wales, following the death of her husband, Tilda moves into the house that she and Matt had purchased to start their new life in together. After spending some time alone in her cottage, Tilda starts to experience strange things, and finds a new sort of power developing inside her. In ancient times, we hear the story of Seren, a shaman and seer to a Celtic Prince who lived on a man-made island in the middle of the lake near Tilda's cottage.
Each story on its own is intriguing. We know early on that there is a connection between the two women, but it takes longer for Tilda to realize why she feels such an affinity for the lake and the area around her new home. By the time she does, her life and the life of her new love may be in more danger than she can handle.
This book has a little bit of everything. Historical fiction, fantasy, suspense, and a touch of romance. I highly recommend this one if you are a fan of any of those genres.
Visit Paula Brackston's website