Top Ten Tuesday is hosted by The Broke and the Bookish. Every Tuesday they post a new Top Ten list prompt. This week's list is Top Ten Hyped Books I've Never Read. I know some people love these books (hence the hype), but they are either not for me, or I just haven't gotten around to them yet.
Let me know which hyped books you haven't read – I'm sure I've missed a bunch. I'd also love to hear if you have read any of the books on my list. Tell me why they are worth reading! 🙂
Note – all book descriptions from Goodreads
1. Fifty Shades of Grey by E L James


I just have absolutely no interest in reading this. Even if it was my cup of tea, I've heard so many people complain about the actual writing (not the story), that I know I wouldn't be able to finish it.
When literature student Anastasia Steele goes to interview young entrepreneur Christian Grey, she encounters a man who is beautiful, brilliant, and intimidating. The unworldly, innocent Ana is startled to realize she wants this man and, despite his enigmatic reserve, finds she is desperate to get close to him. (more)
2. The Fault in Our Stars by John Green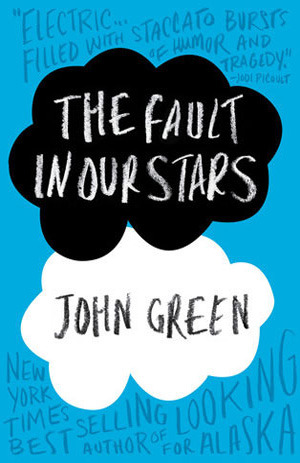 I do sometimes read young adult, but this one just sounds like way too much of a tear-jerker for my taste.
Despite the tumor-shrinking medical miracle that has bought her a few years, Hazel has never been anything but terminal, her final chapter inscribed upon diagnosis. But when a gorgeous plot twist named Augustus Waters suddenly appears at Cancer Kid Support Group, Hazel's story is about to be completely rewritten.
3. To Kill a Mockingbird by Harper Lee


This one is getting hype all over again with the release of Go Set a Watchman. I may get to it one day, but I haven't read it yet.
The unforgettable novel of a childhood in a sleepy Southern town and the crisis of conscience that rocked it, To Kill A Mockingbird became both an instant bestseller and a critical success when it was first published in 1960. It went on to win the Pulitzer Prize in 1961 and was later made into an Academy Award-winning film, also a classic.
4. Eat, Pray, Love by Elizabeth Gilbert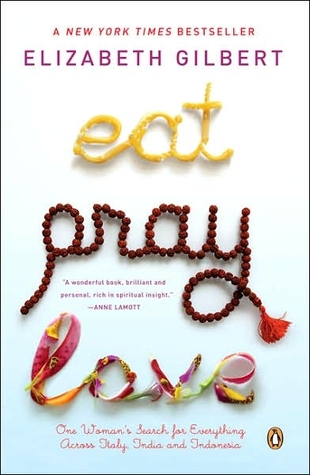 No real reason, I've just never picked this one up…
In her early thirties, Elizabeth Gilbert had everything a modern American woman was supposed to want–husband, country home, successful career–but instead of feeling happy and fulfilled, she felt consumed by panic and confusion. This wise and rapturous book is the story of how she left behind all these outward marks of success, and of what she found in their place. (more)
5. Atlas Shrugged by Ayn Rand


I've never had an interest in this book. Has anyone here read it?
Why did he have to fight his battle, not against his enemies, but against those who needed him most, and his hardest battle against the woman he loved? What is the world's motor — and the motive power of every man? (more)
6. The Girl With the Dragon Tattoo by Stieg Larsson


Another one I never got around to, but might someday…
Mikael Blomkvist, a once-respected financial journalist, watches his professional life rapidly crumble around him. Prospects appear bleak until an unexpected (and unsettling) offer to resurrect his name is extended by an old-school titan of Swedish industry. The catch—and there's always a catch—is that Blomkvist must first spend a year researching a mysterious disappearance ...(more)
7. Jane Eyre by Charlotte Bronte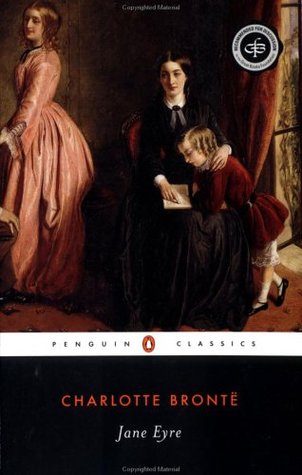 I've tried on at least two occasions, but couldn't get into it.
Orphaned into the household of her Aunt Reed at Gateshead, subject to the cruel regime at Lowood charity school, Jane Eyre nonetheless emerges unbroken in spirit and integrity. She takes up the post of governess at Thornfield, falls in love with Mr. Rochester, and discovers the impediment to their lawful marriage in a story that transcends melodrama to portray a woman's passionate search for a wider and richer life than Victorian society traditionally allowed. (more)
8. The Road by Cormac McCarthy


Another "maybe someday" book…
A father and his son walk alone through burned America. Nothing moves in the ravaged landscape save the ash on the wind. It is cold enough to crack stones, and when the snow falls it is gray. The sky is dark. Their destination is the coast, although they don't know what, if anything, awaits… (more)
9. The Help by Kathryn Stockett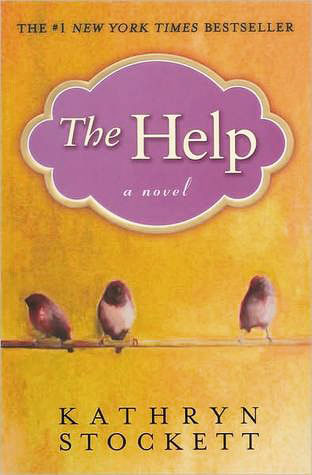 I even have a copy, but never seem to quite be in the mood to actually read it…
Twenty-two-year-old Skeeter has just returned home after graduating from Ole Miss. She may have a degree, but it is 1962, Mississippi, and her mother will not be happy till Skeeter has a ring on her finger. Skeeter would normally find solace with her beloved maid Constantine, the woman who raised her, but Constantine has disappeared and no one will tell Skeeter where she has gone. (more)
10. Red Queen by Victoria Aveyard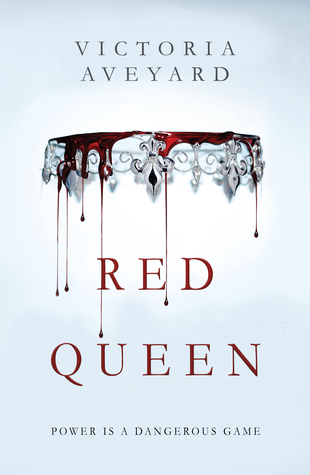 I see this book cover everywhere, but until now, I hadn't even taken the time to read the description!
The poverty stricken Reds are commoners, living under the rule of the Silvers, elite warriors with god-like powers.
To Mare Barrow, a 17-year-old Red girl from The Stilts, it looks like nothing will ever change.
Mare finds herself working in the Silver Palace, at the centre of
those she hates the most. She quickly discovers that, despite her red blood, she possesses a deadly power of her own. One that threatens to destroy Silver control. (more)