What are you reading Wednesday – 9/2/15

What Are You Reading Wednesdays is a weekly meme hosted by It's A Reading Thing. To participate, open the book you are currently reading to page 34 (or 34% in your ebook) and answer these three questions.
The Questions are:
1. What's the name of your current read?
2. Go to page 34 in your book or 34% in your eBook and share a complete sentence. (or two!)
3. Would you like to live in the world that exists within your book? Why or why not?
Now for my answers this week…
1. The Mine by John A. Heldt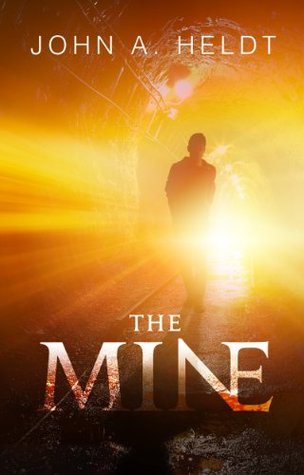 2. Ten minutes after leaving the Canary, Joel discovered that stores on Main Street did not take credit cards. They did not exist in prewar America. Two Sacagawea dollars clinking in his pocket were similarly useless, as was a checking account opened in 1996.
3. This is a time-travel / romance novel. While I wouldn't mind visiting the past, I would not want to leave everything (and everyone) behind to stay there!
So what are you reading today? Any new recommendations for me? 🙂