Goodreads description: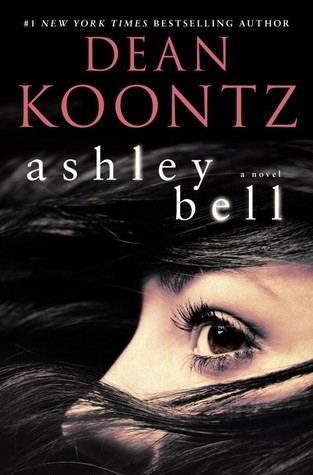 Featuring the most exhilarating heroine in memory and a sophisticated, endlessly ingenious, brilliantly paced narrative through dark territory and deep mystery, this is a new milestone in literary suspense and a major new breakout book from the long acclaimed master.
At twenty-two, Bibi Blair's doctors tell her that she's dying. Two days later, she's impossibly cured. Fierce, funny, dauntless, she becomes obsessed with the idea that she was spared because she is meant to save someone else. Someone named Ashley Bell. This proves to be a dangerous idea. Searching for Ashley Bell, ricocheting through a southern California landscape that proves strange and malevolent in the extreme, Bibi is plunged into a world of crime and conspiracy, following a trail of mysteries that become more sinister and tangled with every twisting turn.

Genre: Thriller / Fantasy / Paranormal
My Rating: ***** (5 of 5 stars)
When she realized that the tears might be as persistent as the shakes, she ran for the only medicine that reliably cured any bout of unpleasant feelings: a book. ~Ashley Bell
This was the best Dean Koontz novel I've read since the first Odd Thomas. I loved Bibi, and there was a great cast of supporting characters, including her parents, her best pal Pogo, and her fiance, a Navy Seal named Pax.  Not everyone was on Bibi's side, however, and once again Mr. Koontz proves that sometimes the scariest monsters are those who wear human faces.
This is one of those stories that is very hard to talk about without giving too much away, and I would not want to ruin the surprises for anyone who might choose to read the book. With that said, here's what I can tell you without spoiling anything…. The novel starts out with Bibi, a novelist, discovering that she has brain cancer. After hearing that she has less then a year to live, she surprises everyone (except maybe herself) by waking completely cancer free the next morning. As a celebratory gift, her parents send a psychic to Bibi, and during her reading, she discovers that her life was spared so that she could save someone named Ashley Bell. The journey that Bibi has to make in her quest to locate Ashley forces her to revisit places and experiences from her own past that she has long since forgotten.
The buildup in this novel started out slow but constant, and once it got moving I couldn't put it down. Any Dean Koontz fan, or any thriller fan for that matter, will love this one. While Dean Koontz may be thought of as a horror writer, and there are some paranormal elements to this story, non-horror fans should enjoy this one also.
Note: I received a free copy from NetGalley in exchange for an honest review.