Top Ten Tuesday is hosted by The Broke and the Bookish. Every Tuesday they post a new Top Ten list prompt. This week's theme is T op Ten Books I've Recently Added To My TBR. I'm constantly adding more, but here are the most recent! 🙂
10. The 5th Wave by Rick Yancey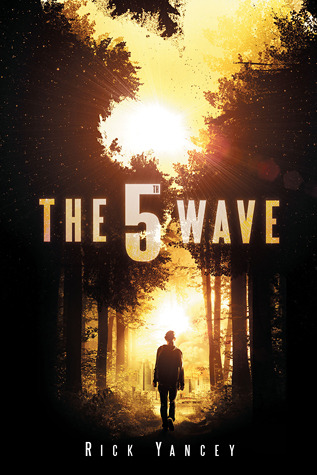 My 12 year old wants to read this one, so I need to read it first. Unless anyone here has read it and can tell me if there is anything too inappropriate for a kid her age? She reads well above her grade level, and it's hard to find books that are ok for her age group but not too easy, so I've been reading (aka scoping out) a lot of YA lately. Luckily I like YA books… 🙂
9. Uglies by Scott Westerfeld


A recommendation from my daughter. How can I not want to read it when it has her so excited?
8.  The Edge of Lost by Kristina McMorris
7. Secret of the Sevens by Lynn Lindquist
6.The Readaholics and the Poirot Puzzle by Laura DiSilverio

5. A Clue in the Stew by Connie Archer


For an upcoming blog tour – love getting my cozies early! 🙂
4. City of Gold by Carolyn Arnold


A digital ARC from the author for an upcoming blog tour.
3. Gone by Midnight and Other Stories by Joyce and Jim Lavene

2. Slade House by David Mitchell
1. The Readers of Broken Wheel Recommend by Katarina Bivald
What's at the top of your TBR pile? I'm always open to a good suggestion!