The Library at Mount Char
by Scott Hawkins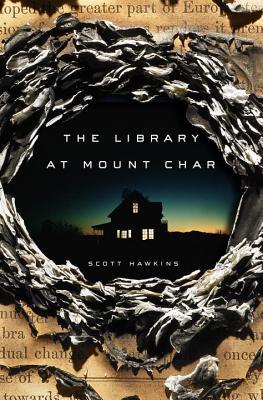 Goodreads Description:
Carolyn's not so different from the other human beings around her. She's sure of it. She likes guacamole and cigarettes and steak. She knows how to use a phone. She even remembers what clothes are for.
After all, she was a normal American herself, once.
That was a long time ago, of course—before the time she calls "adoption day," when she and a dozen other children found themselves being raised by a man they learned to call Father.
Father could do strange things. He could call light from darkness. Sometimes he raised the dead. And when he was disobeyed, the consequences were terrible.
In the years since Father took her in, Carolyn hasn't gotten out much. Instead, she and her adopted siblings have been raised according to Father's ancient Pelapi customs. They've studied the books in his library and learned some of the secrets behind his equally ancient power.  (read more)
Genre: Dark Fantasy / Horror
My Rating: **** (4 stars)