What Are You Reading Wednesdays is a weekly meme hosted by It's A Reading Thing. To participate, open the book you are currently reading to page 34 (or 34% in your ebook) and answer these three questions.
The Questions are:
1. What's the name of your current read?
2. Go to page 34 in your book or 34% in your eBook and share a complete sentence. (or two!)
3. Would you like to live in the world that exists within your book? Why or why not?
Now for my answers this week…
1. The Library at Mount Char by Scott Hawkins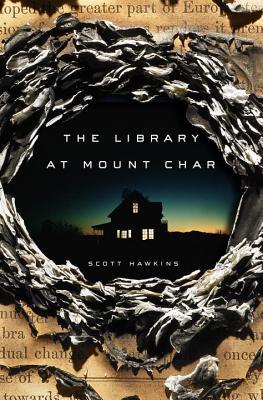 2. I'm going to deviate a little and take my quote form the beginning of the book instead of page 34. I think that after reading the first paragraph of this story, you will either be sucked in with an immediate need to know why (like I was), or you will run the other way, comfortable in the knowledge that this book is not for you. As a little taste of what I'm talking about, here is the opening line….
Carolyn, blood-drenched and barefoot, walked alone down the two-lane stretch of blacktop that the Americans called Highway 78.
3. I'm not that far in yet, which makes it hard to tell. Right now, the story is taking place in the American south, which would be ok, I guess, as long as I wasn't actually near any of the Librarians in the story. I have a feeling by the end of the book I'll want to change my answer to a resounding NO!