What are you reading Wednesday – 7/1/15

What Are You Reading Wednesdays is a weekly meme hosted by Its A Reading Thing. To participate, open your current read to page 34 and answer these three questions. If you have a blog, leave a link down in the comments so that others can visit and see your post. If not, just leave a note with your answers. I'd love to hear what you are reading!
The Questions are:
1. What's the name of your current read?
2. Go to page 34 in your book or 34% in your eBook and share a complete sentence. (or two!)
3. Would you like to live in the world that exists within your book? Why or why not?
My Answers this week:
1. Eeny Meeny by M.J. Arlidge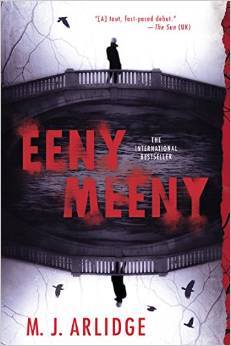 2. Looking at the map, he saw that there were some holiday cottages only a mile or two away. Perhaps if he hurried he could make it there before it got too dark.
3. No! I wouldn't want to have to live there. Too many bad things are happening at the moment. I'm not even sure I'd want to spend any time with the "nice" people in this story. (I do want to stick around long enough to find out how everything turns out, though! 🙂 )