Top Ten Tuesday is hosted by The Broke and the Bookish. Every Tuesday they post a new Top Ten list prompt. This week's list is Top Ten Books That Would Be On Your Syllabus If You Taught "X" 101 (examples: YA fantasy 101, feminist literature 101, magic in YA 101, classic YA lit 101, world-building 101).  I read mostly mysteries and thrillers, so my first thought was to do Detecting 101. The more I tried to come up with titles, however, the more I kept thinking of books that would work better at the other end of the spectrum, so here you have it. My required reading for Burgling 101! (All Fiction – no real-life how-to's here! 🙂 )
Be sure to let me know what books would be on your list this week in the comments, or leave a link back to your own TTT post!
10. The Hobbit by JRR Tolkein


Start with the basics – There is nothing like looking, if you want to find something.
9. The Hot Rock by Donald Westlake


Learn by example – how NOT to pull off the perfect crime…
8. Arsène Lupin, Gentleman-Thief


For those who can't decide on whether to operate on the side of good or evil…
7. The Book Thief by Markus Zusak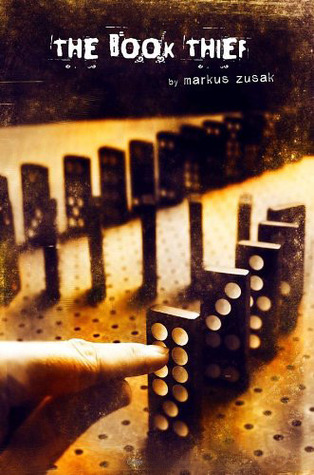 Learn to aim high – One was a book thief. The other stole the sky.
6. The Lock Artist by Steve Hamilton


These are the methods of crude men. They can't face the challenge that a safe presents to them. They can't face the safe on its own terms. 
5. The Veiled Lady by Agatha Christie


Only a short story, but who better to teach us how to use the little gray cells to commit burglary than Hercule Poirot himself!
4. House of Thieves by Charles Belfoure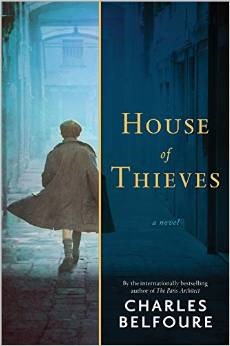 Planning is a must! And it's always a good idea to keep things in the family…
3. Artemis Fowl by Eoin Colfer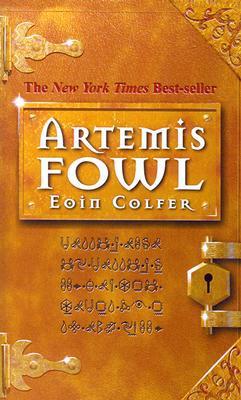 We can all learn a little something from Artemis…A genius. A criminal mastermind. A millionaire. And he is only twelve years old.
2. Raffles: The Amateur Cracksman by E.W. Hornung


A little lesson in attitude from Raffles – Money lost — little lost. Honour lost — much lost. Pluck lost — all lost.
1. The Burglar on the Prowl by Lawrence Block


A lecture on lockpicking from Bernie Rhodenbarr – They keep coming up with better locks and more sophisticated alarm systems, and reprobates like me keep finding ways to get past the locks and around the alarm systems. 
Did you get here from the FICTION WRITERS BLOG HOP on Julie Valerie's Book Blog? Click here: http://www.julievalerie.com/fiction-writers-blog-hop-aug-2015 to go back!