Top Ten Tuesday is hosted by The Broke and the Bookish. Every Tuesday they post a new Top Ten list prompt. This week's theme is a freebie. I've decided to do Top Ten Books My Daughter Cloie Wants Me to Read. (She's here helping me with this post. 🙂 ) If you have a middle grader or young adult at home, you may find a good recommendation here!
10. Chocolate Fever by Robert Kimmel Smith


I don't know what it is about, but with a title like this I may have to give it a try.
9. The Homemade Stuffing Caper by John V. Madormo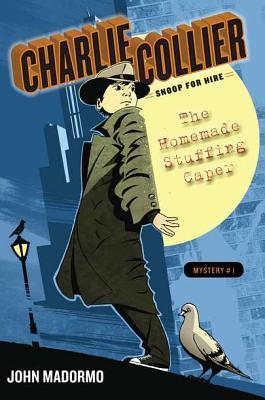 8. Niagara Falls, or Does It? by Henry Winkler


(yes, THAT Henry Winkler. I had to look.)
7. Tales of a Fourth Grade Nothing by Judy Blume


I did actually read this one when I was her age, but it's been a little while and I don't remember much about it.
6. Tuck Everlasting by Natalie Babbit


Cloie says : I don't usually like historical fiction, but this one had a fantasy twist that made it really interesting.
5. Cinderskella by Amie Borst


Cloie's description : It is an epic suspenseful fantasy. (Sounds good to me!)
4. The Candymakers by Wendy Mass

3. Esperanza Rising by Pam Muñoz Ryan


Cloie's description : A tearjerker that shows the difficulties of being a Mexican immigrant in California during the Great Depression.
2. Uglies by Scott Westerfeld

1. Fever 1793 by Laurie Halse Anderson


Cloie's Description : The best book in the whole world ever.
Thanks for reading! If you came here from the FICTION WRITERS BLOG HOP on Julie Valerie's Book Blog, click here: http://www.julievalerie.com/fiction-writers-blog-hop-jan-2016 to go back!