Top Ten Tuesday is hosted by The Broke and the Bookish. Every Tuesday they post a new Top Ten list prompt. This week's prompt is… Ten Books I Really Love But Feel Like I Haven't Talked About Enough. I  had a little trouble deciding how to tackle this one, so I'm just going to list the first ten books that pop into my head when I think of books I love that I haven't recently reviewed. These won't be in any particular order this week, and doing it this way made for an eclectic list!
Be sure to leave me a link to your own post or just tell me what some of your favorites are in the comments below.
10. The Book of Three by Lloyd Alexander


This is the first in the Chronicles of Prydain. I remember getting this book as a kid, laying on my bed just to flip through, and the next thing I knew I had finished it. I couldn't wait to go back to Waldenbooks in the mall so I could get the next book! (I'm dating myself, I know… 🙂 )
9. Map of Bones by James Rollins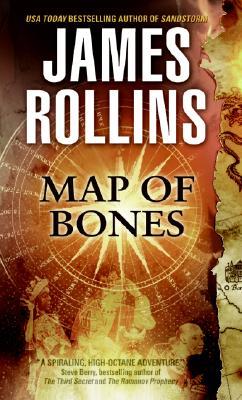 This is the 2nd book in the Sigma Force series, but it was the first one I read and I have been hooked ever since.
8. Tyrannosaur Canyon by Douglas Preston


This is the first Wyman Ford novel – I loved it.
7. Deep Storm by Lincoln Child


And the first Jeremy Logan…
6. A Free Man of Color by Barbara Hambly


I love historical fiction, mysteries in particular, and this one was so different from anything else that I had read. This is Benjamin January #1, and i still have to get to the rest of the series.
5. Murder on the Orient Express by Agatha Christie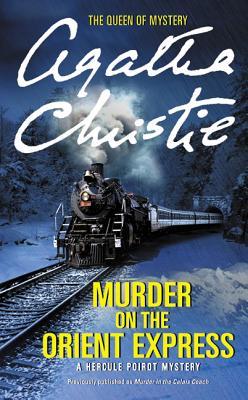 I love most Agatha Christie stories, especially the the ones where Hercule Poirot is the sleuth. The first time I read this book (and I was probably 12 or 13 at the time), I thought it was the most ingenious solution to a mystery I had ever read!
4. Death of a Nag by M.C. Beaton


Ok, I really love almost all of the Hamish MacBeth novels, so I could have chosen any one here. I gave Death of a Nag 5 stars on Goodreads, however, so it gets the spot on this week's list.
3. The Talisman by Stephen King and Peter Straub


This is not the most recent cover, but it's what my old beat up paperback copy looks like. It was the biggest book I had ever tackled back in high school, and I loved every word of it.
2. Relic by Douglas Preston and Lincoln Child


I love the entire Pendergast series, but there's something about a museum, a murder, and a monster all throw together that still makes this one my favorite.
1. The Shadowy Horses by Susanna Kearsley


This is one that surprised me. It sounded good, or i wouldn't have picked it up, but I didn't expect to love it the way I did! It's part gothic romance, part ghost story, and a little bit of history all rolled into one. I have since read every Susanna Kearsley book I could get my hands on. Thankfully I still have 2 to go before I 'm caught up and have to wait for her to write more! 🙂