Top Ten Tuesday is hosted by The Broke and the Bookish. Every Tuesday they post a new Top Ten list prompt. This week's prompt is… Ten Books To Make You Laugh. This one is a challenge for me! I don't usually read humor. I just looked at my Goodreads shelves and there are a whopping 7 books classified as humor. And 2 of those are Grumpy cat books! 🙂 Well, let's see what I can do…
Don't forget to leave me a link to your own post in the comments, or suggest a humorous book that you've enjoyed.
10. The Library at Mount Char by Scott Hawkins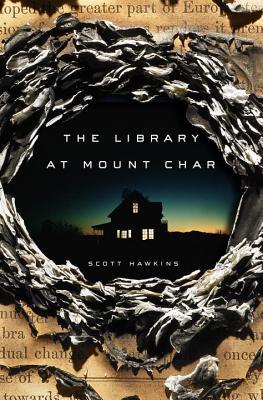 Not at all a comedy (dark fantasy / horror), but there is a scene with Steve and the lions that had me laughing out loud…

Maybe they aren't roll-on-the-floor hilarious, but they make me chuckle.
2. I Work Better With an Audience: Thoughts on Life, Love, Food and Jiggly Bits by Jennifer Inglis


A humorous collection of stories / essays. As the author says, "Come along for the ride. There will be snacks."
1. Cake Wrecks by Jen Yates (Kindle Edition)


From the creator of cakewrecks.com – an ebook full of cakes that have gone terribly awry.
So, did I pull it off, or did you notice that my list goes from #10 straight to #4? That's all I have for this week! I hope someone has some good humorous suggestions for me. 🙂