What are you reading Wednesday – 9/9/15

What Are You Reading Wednesdays is a weekly meme hosted by It's A Reading Thing. To participate, open the book you are currently reading to page 34 (or 34% in your ebook) and answer these three questions.
The Questions are:
1. What's the name of your current read?
2. Go to page 34 in your book or 34% in your eBook and share a complete sentence. (or two!)
3. Would you like to live in the world that exists within your book? Why or why not?
Now for my answers this week…
1. I'm reading book #2 in the Grisha series – Siege and Storm by Leigh Bardugo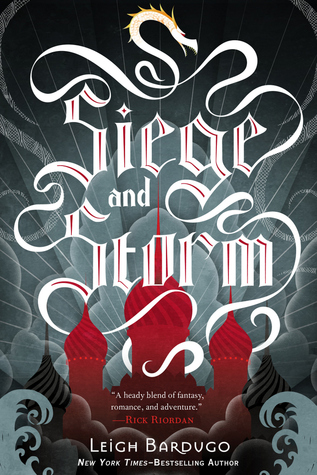 2. I snatched at the Darkling's sleeve. "We had a deal. I haven't done anything. You said – "
The Darkling looked at me with cool quartz eyes, and the words died on my lips.
3. I have mixed feelings about this one. I would not want to live under the Darkling's power, but there are places in this world that might offer a peaceful, comfortable life if you could do without the modern conveniences we are used to.
Your turn! Now tell me what you are reading this week, or leave a link back to your post in the comments.