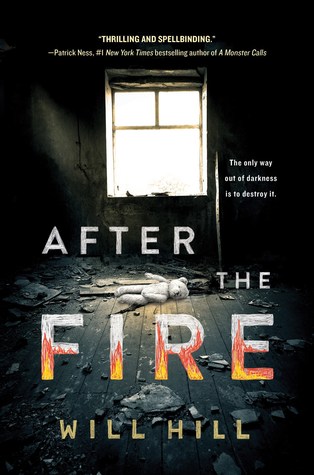 Synopsis:
The things I've seen are burned into me, like scars that refuse to fade.
Before, she lived inside the fence. Before, she was never allowed to leave the property, never allowed to talk to Outsiders, never allowed to speak her mind. Because Father John controlled everything—and Father John liked rules. Disobeying Father John came with terrible consequences.
But there are lies behind Father John's words. Outside, there are different truths.
Then came the fire.
Genre: Young Adult
My Rating: **** (4 of 5 stars)
After the Fire is the story of life after a cult, told to us by Moonbeam. It goes back and forth between the time before the fire (the storming of the compound), and the time after.  Once again, I went into a book without reading the blurb and expected a thriller based on the cover and title. I'm kind of glad I didn't read the description well in this case because I might have skipped over this novel, and it is definitely worth reading.
Based on a real cult case, this book gives you a chance to understand (to a degree) the people who believed in their leader enough that they were willing to subject themselves and their children to his rules.  As if being raised in a cult environment weren't bad enough for the youngest cult members, trying to assimilate into a "normal" life on the outside proves just as difficult. This is an intense, thought-provoking glimpse into a life I can't even imagine being forced to live.
NOTE: I was provided with an advanced copy of this book for free from NetGalley. All opinions expressed are my own.